ArtSTEM educational program

is dynamic and comparable with our traditional education and national values, brings a breath of fresh air and a new word to the general educational system.
ArtSTEM College

provides the ability to inspire children and adolescents to a deep study of STEM -  Science, Technology, Engineering, Mathematics, and identify their capacity in the field of Art.  
Educational system of ArtSTEM

contributes to the development of economy and a healthy society, it aims at comprehensive and in-depth development of the new generation.   

Welcome to the Art&STEM College.
ART&STEM is an interactive learning environment accompanied with real life project based hands-on science experiments and art activities. It incorporates inquiry based, differentiated learning which sparks curiosity, creativity, imagination and discovery.  The pupils will learn how and why things work and what they look like inside and outside. They will master the STEM-Science, Technology, Engineering and Mathematics curriculum and will discover the gears, magnets, electricity.
They will be exposed to Art activities through drawing, painting, and knitting. The pupils can chose to participate in electives such as App Design, Robotics, Engines, 3D Printing and Rocketry. 
The program is active in parallel with the State Curriculum.

ADMISSION POLICY
Necessary documents for the 1st form:
. Parent's application
. Parent's passport
. Child's certificate of birth or passport
. 3 standard photos of the child
. Statement of residenc
. Medical certificate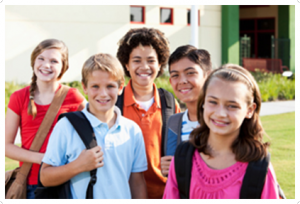 Theatre arts/ poetry
Singing/ music
Dance art
Pottery
Photography/photojournalism
Design
LANGUAGES
Educational language is literary Armenian. Beginning from the 1 st form advanced English and Russian are studied.
During the course Latin will be studied, and the children can optionally choose a second foreign language:
Spanish, French, Italian or German.